"Own the Key to Independent Media"
August 27, 2019
By Soe Myint
Greetings Everybody!
The last time I wrote to you was on 3 July 2019 (55 days ago) on how we are looking to raise funds through our Mizzima Key Campaign for a Mizzima building in Yangon to help improve our important media work. This campaign has progressed slower than expected.
So far, we have been able to get a pledge of a total (172) keys, with Myanmar kyat (8,865,000) from our Mizzima Key Campaign. Names of the supporters can be found in this weblink – http://building.mizzimafoundation.org/mizzima-key-campaign/
One piece of good news, amidst the last challenging 55 days, was that H. E U Phyo Min Thein, who is Chief Minister of Yangon Region Government and his wife H.E Daw Khin Mi Mi Kywe have bought two keys (USD 100 for each key) in support of Mizzima's Key Campaign. The Chief Minister also promised us that he will look into our request to search for a plot of land for Mizzima's building in Yangon.
I was also thrilled to receive a phone call from one Burmese lady who told me that her Japanese friend would like to support Mizzima's Key Campaign by buying one key (USD 100).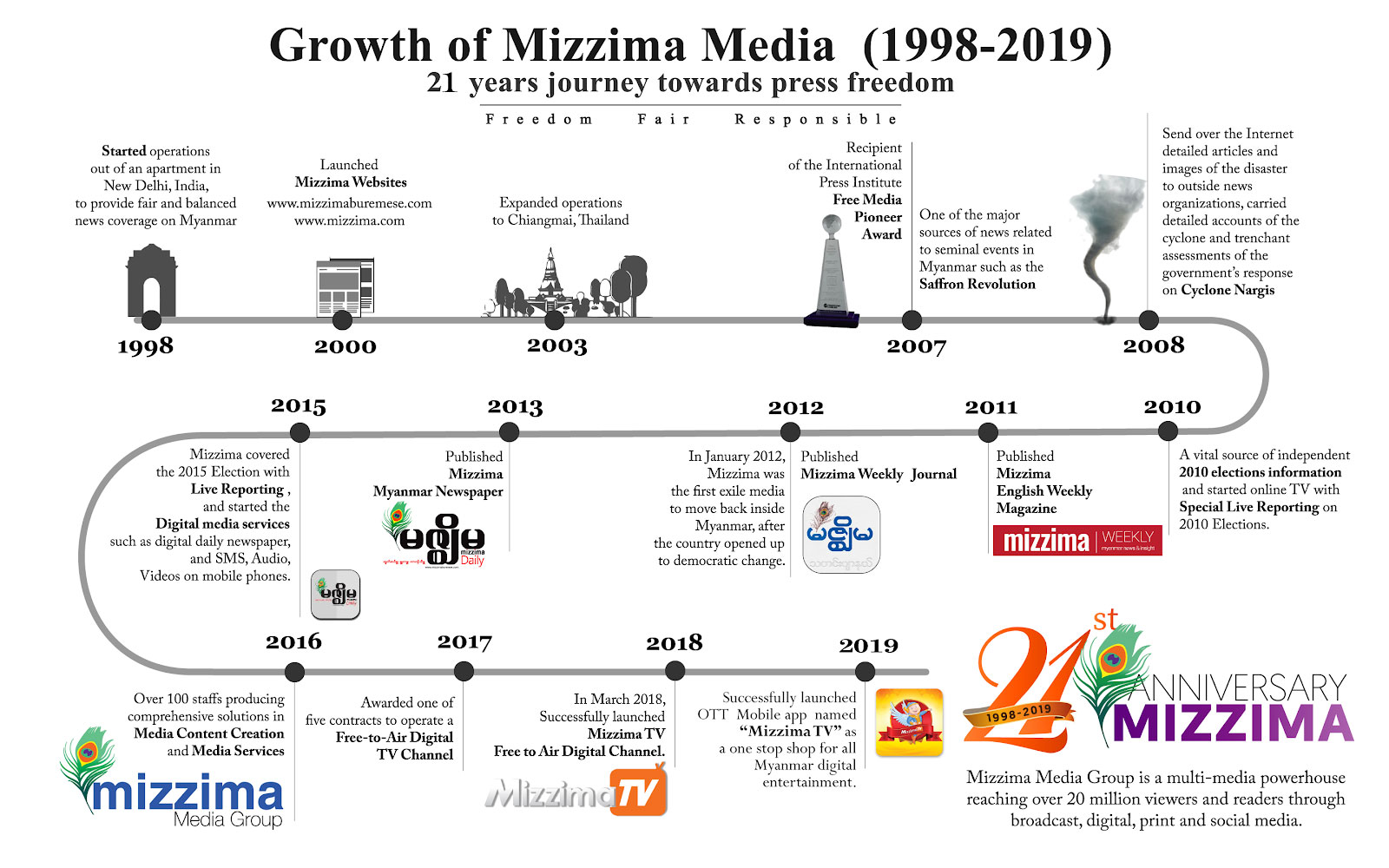 Mizzima and its supporters celebrated the 21st Anniversary of Mizzima Media Group this August and we had a wonderful dinner party together on 17 August 2019 in Yangon. I enclose the Milestones of Mizzima Media in the last 21 years as well as the group photo that we took on the night of the Dinner Party.
As we have expanded our media services, the staff of Mizzima has also expanded. From just under 30 staff in 2010, Mizzima has now become a well-established media house with over 110 staff working in our news room; over 50 percent of whom are youth between the ages of 20 and 30, with most leading staff under the age of 40. It is for these young Mizzima members and future members we are building the Mizzima Office in Yangon because they are the future of Mizzima and they represent the future of the country. Myanmar needs independent media like Mizzima to continue the democratization process and you as a supporter of the Mizzima's Key Campaign are a vital contributor to this.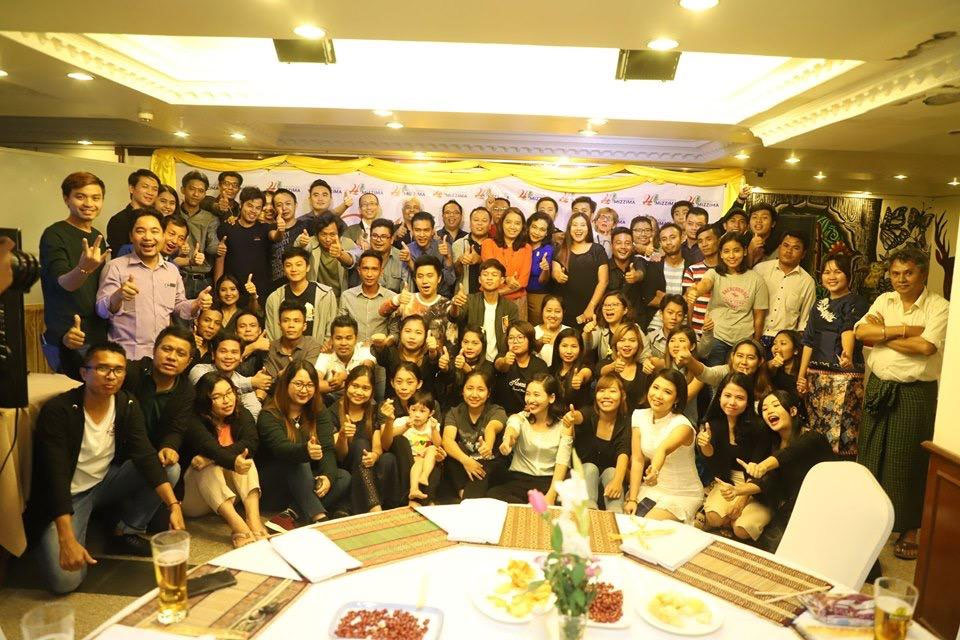 Myanmar will hold its next general elections in November 2020 and Mizzima will be working to cover the elections, which are testament to the country following the road to democracy, in a nation-wide broadcast through all its media platforms – broadcast, digital, print and social media. We imagine that Mizzima will host regional and international media at our Yangon Office and provide them with the necessary infrastructure and expertise for them to cover and witness the country's 2020 Elections.
With this letter, I would like to particularly request our supporters and well-wishers to support the Key Campaign by buying more keys during the next 30 days.
Individual Contribution Type A – 30,000 kyats (US$ 20)
Individual Contribution Type B – 75,000 kyats (US$ 50)
Individual Contribution Type C – 150,000 kyats (US$ 100)
Institutional Contribution Type A – 750,000 kyats (US$ 500)
Institutional Contribution Type B – 1,500,000 kyats (US$ 1,000)
Institutional Contribution Type C – 3,000,000 kyats (US$ 2,000)
Payment method
Account name – Mizzima Foundation
Account no. – 0002600300001104
Bank name – C B Bank
Bank branch – Pazuntaung Branch, Yangon, Myanmar Address of the account holder – 003, Leik Kan Condo, Upper Pazuntaung Road, Pazuntaung Township, Yangon, Myanmar
Thank you,
Mizzima Founder and Editor in Chief Soe Myint
For contact and further details
Email – [email protected]
Mobile – +95 – 942 1010 100
Website – http://building.mizzimafoundation.org